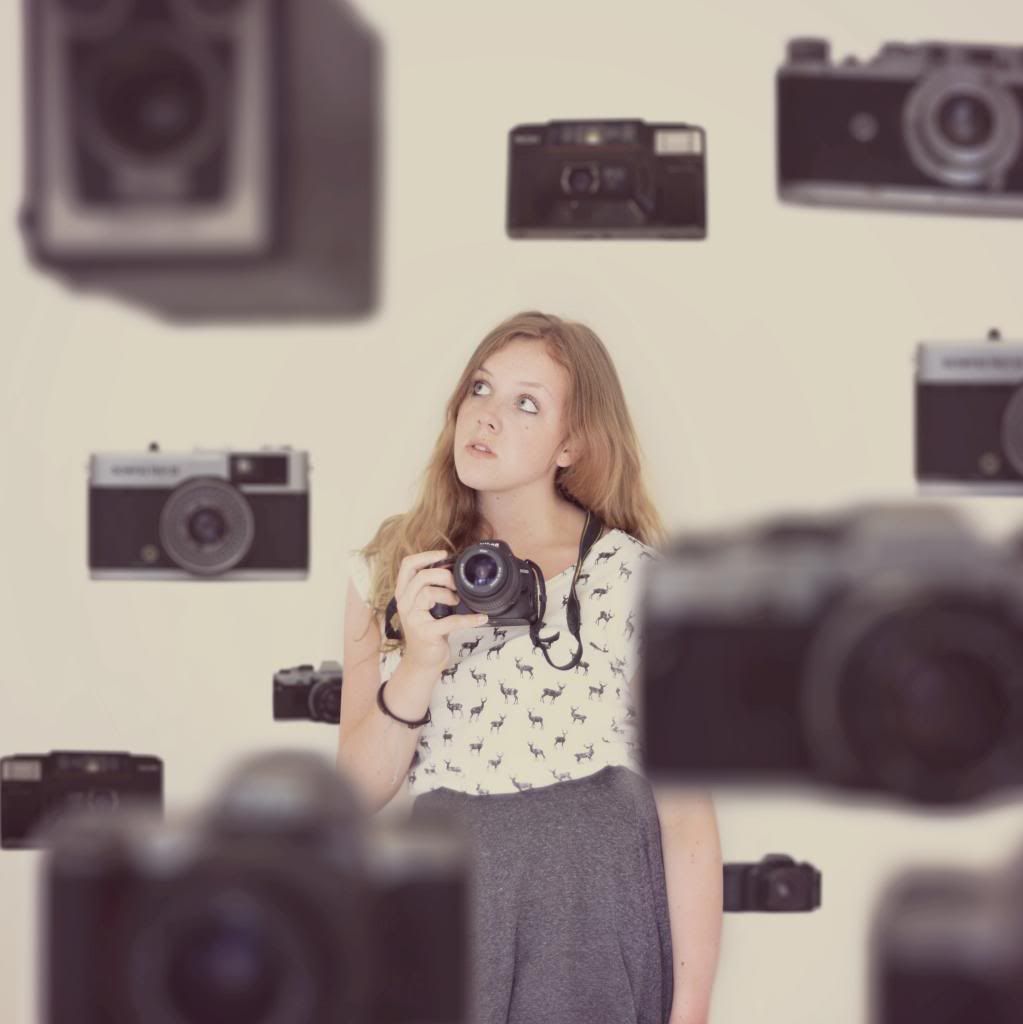 I've had this idea in my head for a while, but couldn't really do it without two DLSR bodies (one to actually take the picture and one to hold). However since my D5100 broke (it was faulty) Amazon sent me a new one this morning, so now I have have two! I have to send back the broken one soon so didn't have long to get this shoot done.
The camera I'm holding is the broken one (so tragic).
It's pretty much what I pictured in my mind so I'm pleased.
x